General Settings Tab
General settings of your integration. Settings found here usually are not changed unless needed. Most benefit from tab is if you want to 'disable' a module page such as your Member Directory (may not want it public), you can uncheck the box for 'member directory' at #11. By default, these will all be checked and enabled.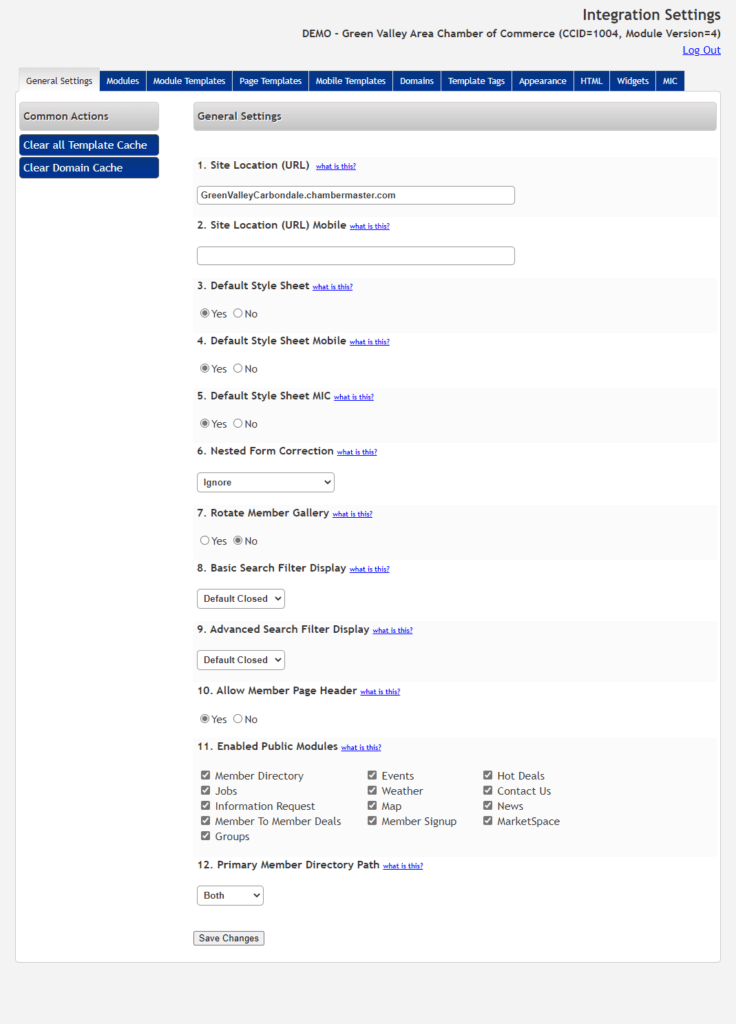 Modules Tab
Tab is where you can add 'custom' text at the top of the module page along with a meta description for SEO.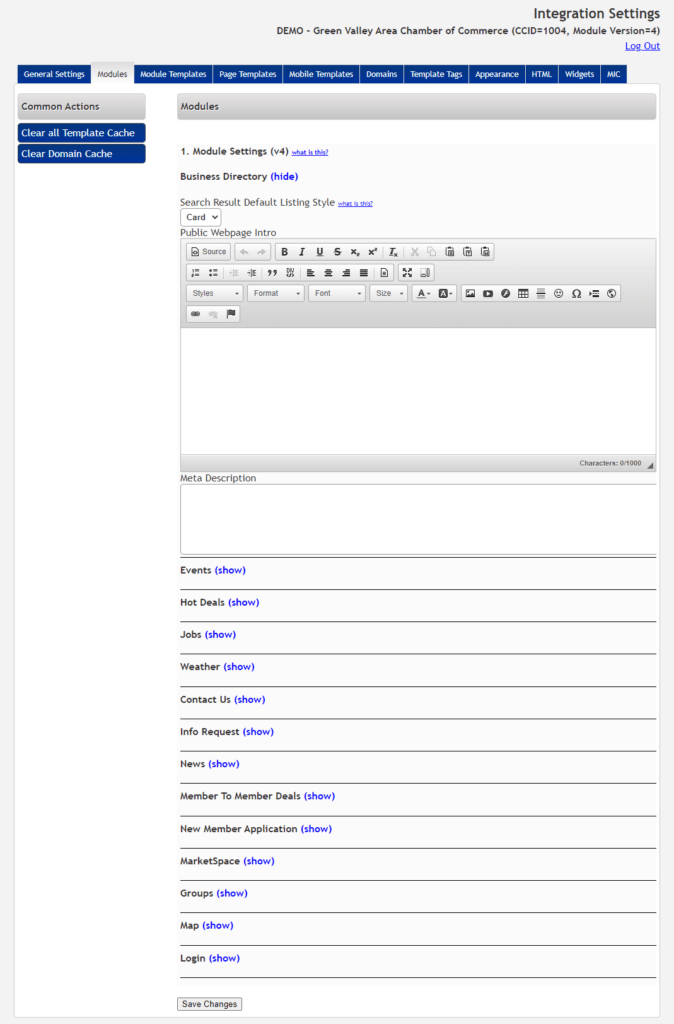 Module Templates Tab
This is where your template pages are added to the ISCP. Place the URL of your template page (step 2) in the default field and save. Then all module pages will use this template. To add a template to a specific module like your Events module, click the 'show advanced options' and you have the options for all your module pages.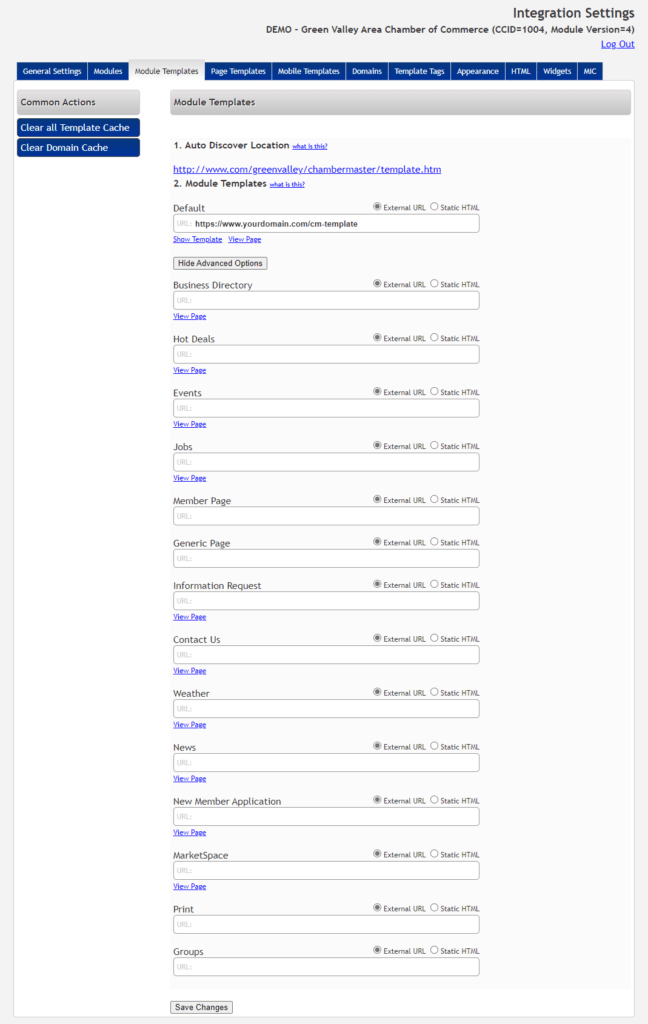 Page Templates Tab
When you need a specific template for a specific event or category in your directory, you will add it here. Take the URL path of the module page and add the template URL. Then that specific module page will use this template.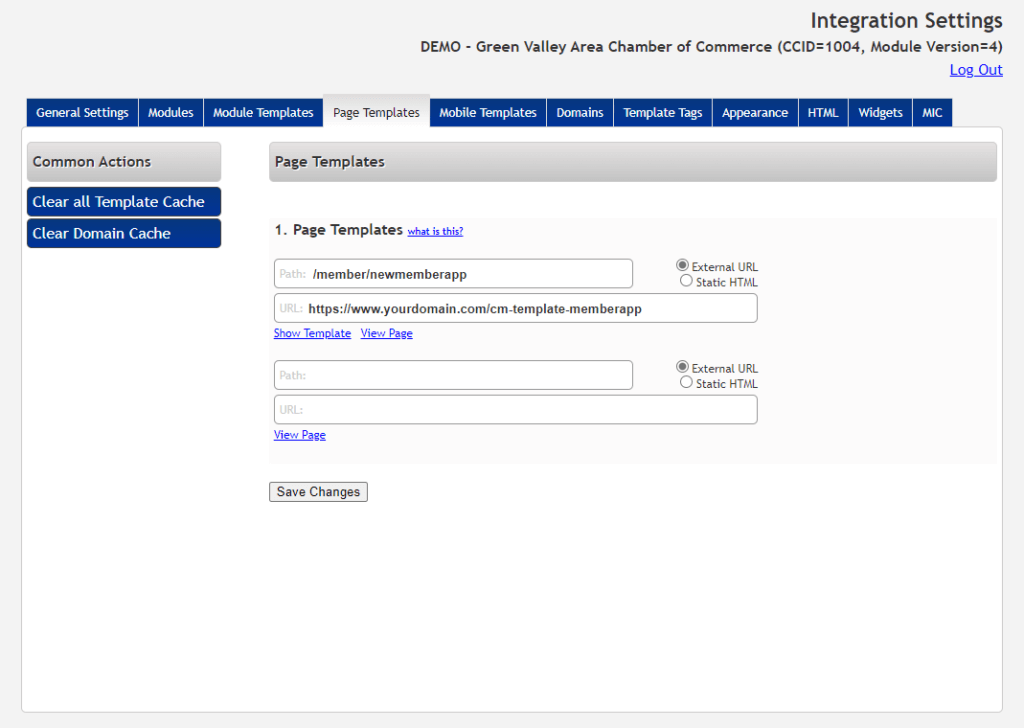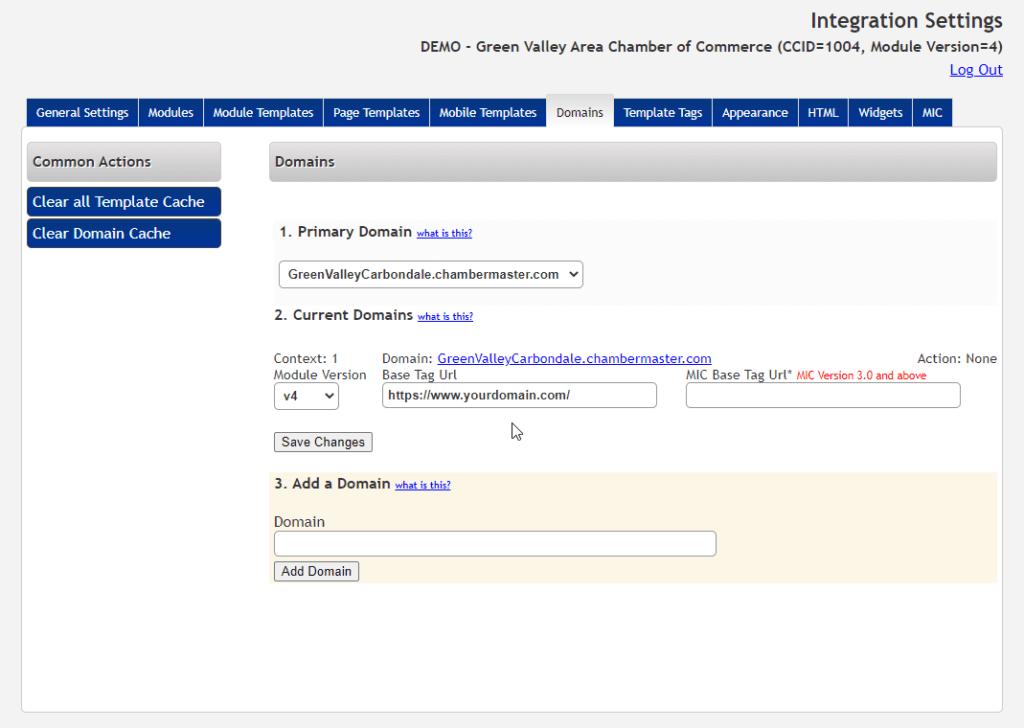 Template Tags Tab
Create new tags for your integration. This is rarely used.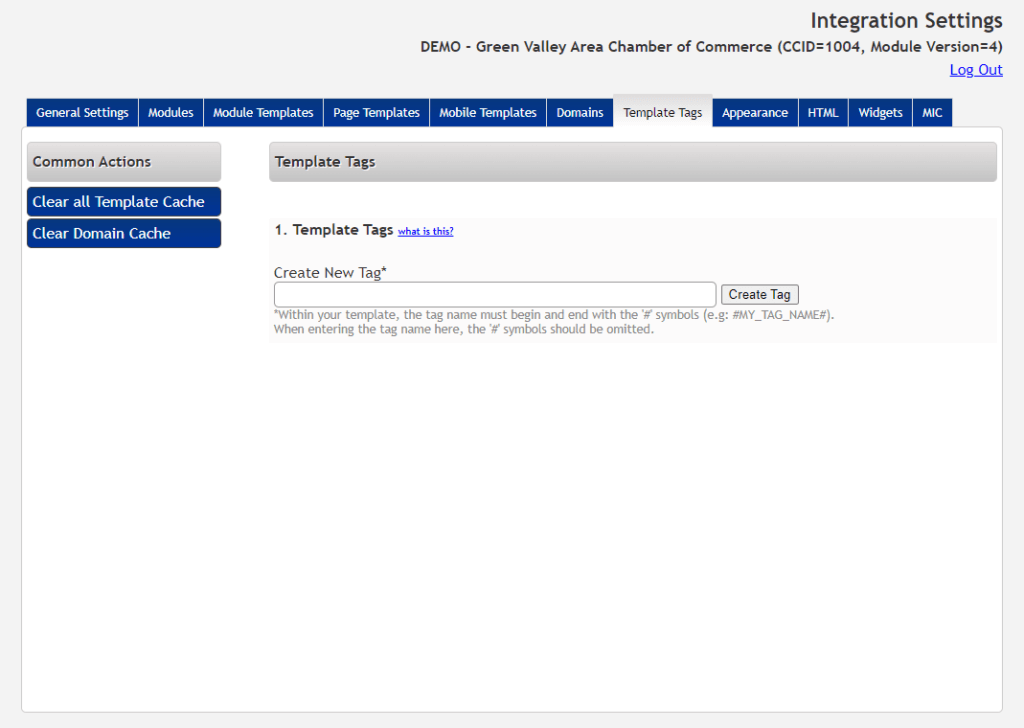 Appearance Tab
Customize the fonts and colors of the module pages. If you need to add custom CSS code, you would add it in this tab > Custom CSS field. Note that this will effect all module pages unless specified in your CSS code via IDs and Class names. Inspect the module pages to find the IDs and Class names.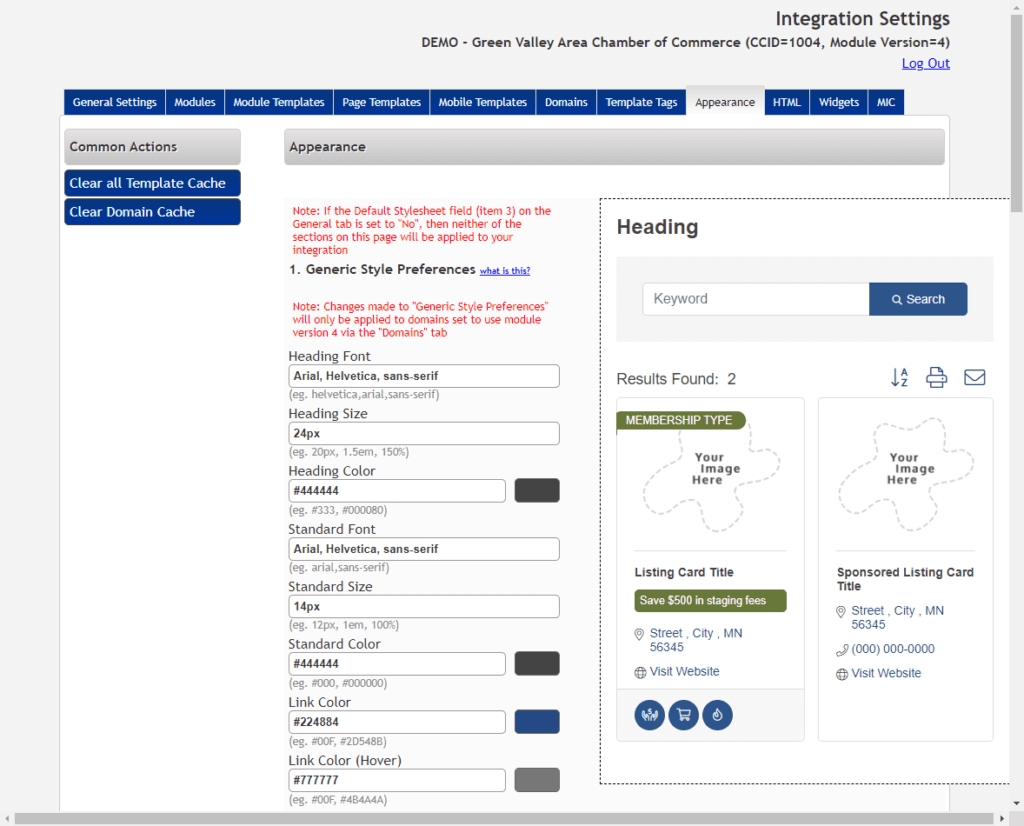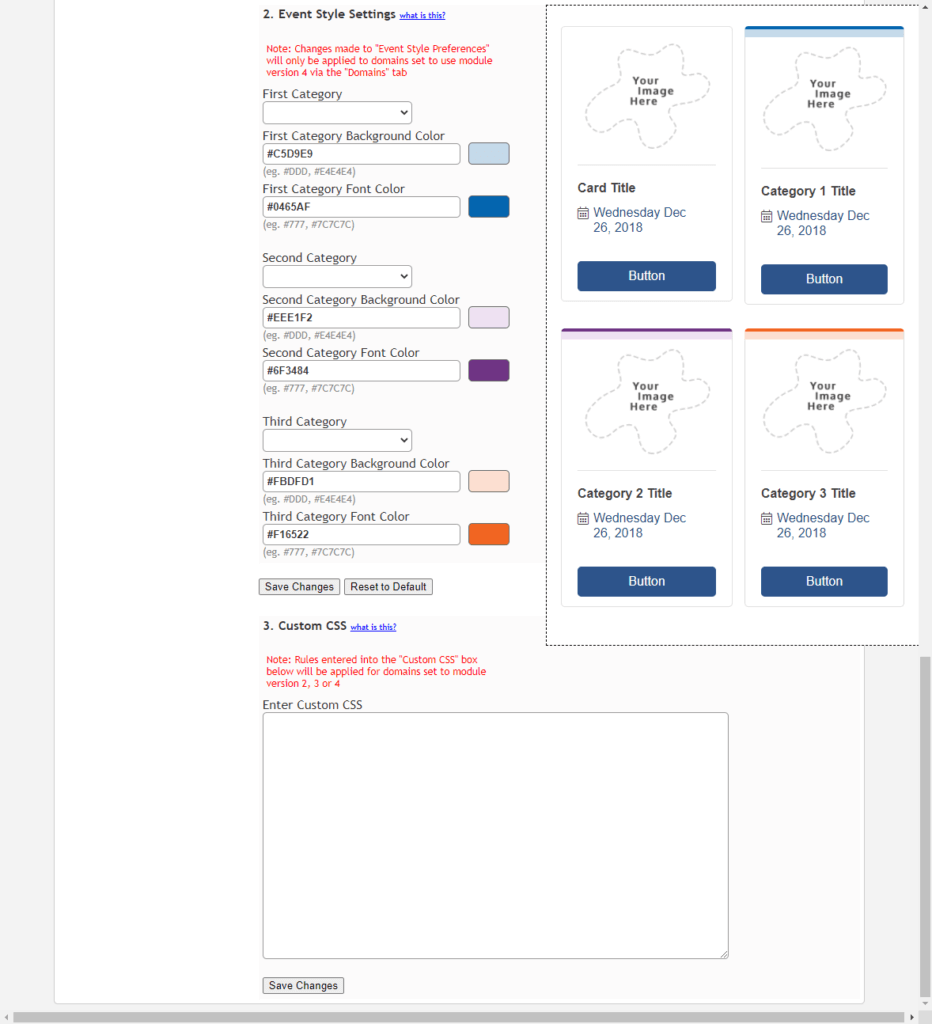 HTML Tab
Add meta and JavaScript code in this tab. The Custom Header HTML is for meta code and scripts. The Custom Body HTML field is where you'll add JavaScript code.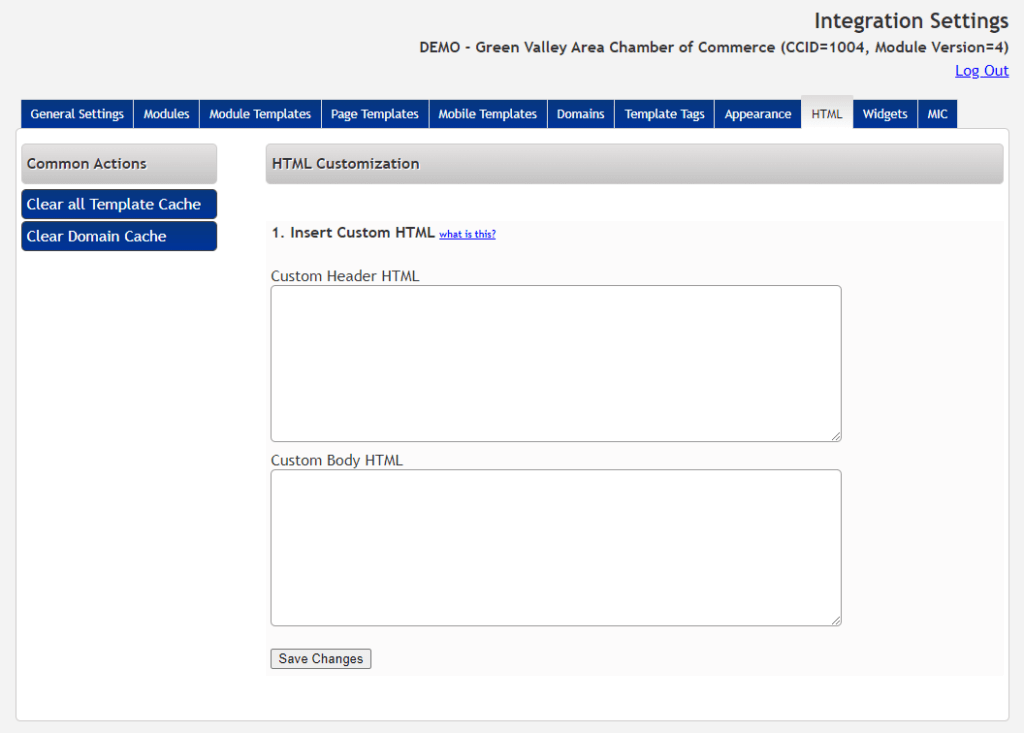 Widgets Tab
ChamberMaster/MemberZone generates widgets for your use. Here is where you can generate code for widgets like 'Upcoming Events', 'Featured Members', and 'Banner Ads' (Sponsor Ads).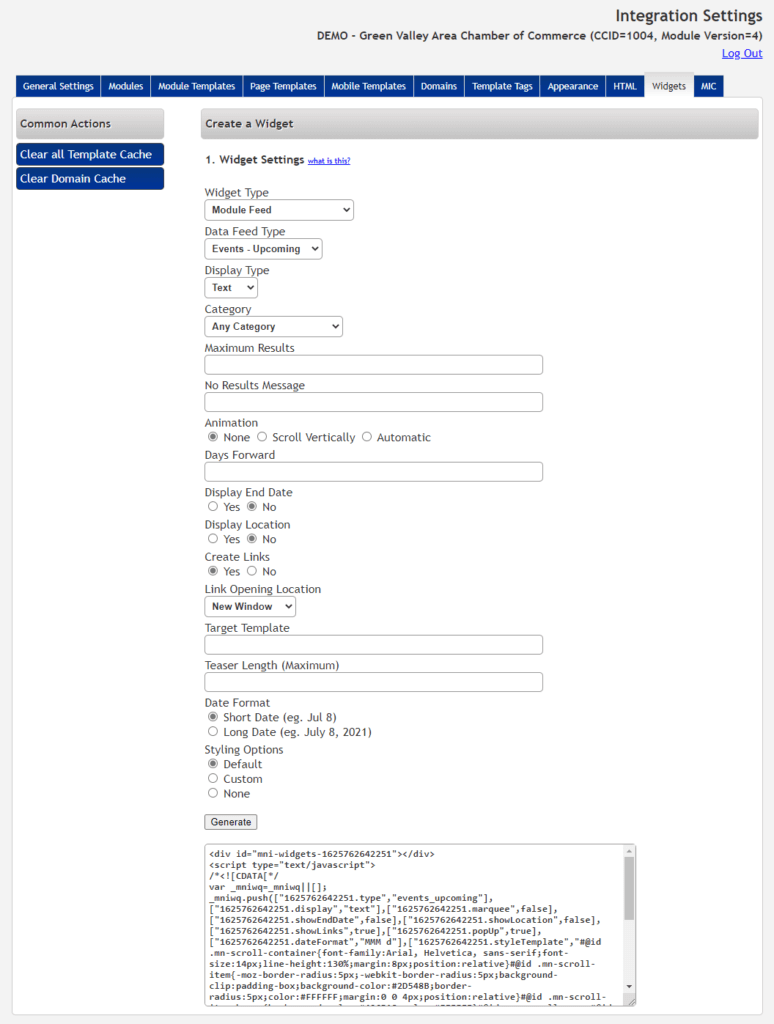 MIC Tab
Customize the look of your MIC by changing fonts and colors here. Scripts can be added here as well that will effect your MIC.