Google Analytics is a free tracking and statistics software available from Google. Google is the most used search engine on the internet today. Google Analytics (GA) gives insights on visitors to your website such as how users find your website, what they do once on your website, and other information on the traffic of your website.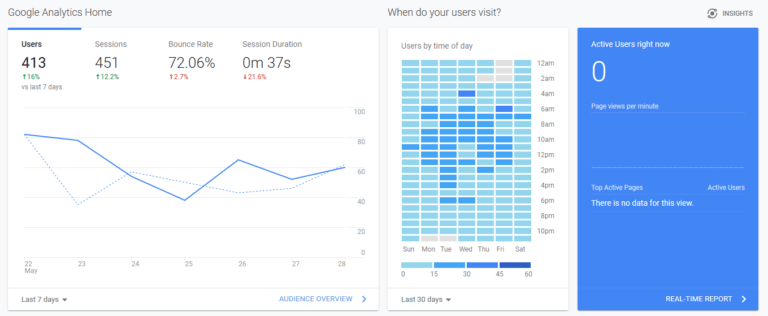 With all websites GrowthZone provides for our customers (GZCMS, SmartCMS, and LiveEdit CMS) you can add your tracking ID or script that GA provides to you. GA will then start tracking your website. All information is sent to your GA account.
Other option is to add GA to your website under GrowthZone's Admin account. We'll create a unique tracking ID for you and apply to your website. We can then give you access (if given a proper Gmail or email associated with a Google account). The permission granted however is 'Read  & Analyze' which allows you to view reports and configure data. If you wish for Admin permission, you will need to create your own GA account and apply to your website.
Please note that GrowthZone does not support Google Analytics other than applying the tracking code to your website. For more information on Google Analytics, please check out Google's Analytics support.